If you're planning to list your Greenwich, CT, home for sale in the near future, there are several projects you should consider undertaking before hitting the market. While home improvements can be daunting to take on, they're one of the best ways to boost your Greenwich home's value and earn the maximum return on investment (ROI) for your property. It's also important to note that not all renovations yield a high ROI, and you need to be well-researched when deciding which ones to take on.
Before you begin any project, take a hard look at your home and decide what would make the most sense, and talk to an experienced local Greenwich realtor. Below are five high ROI upgrades to get you started.
1. Create a spa-like bathroom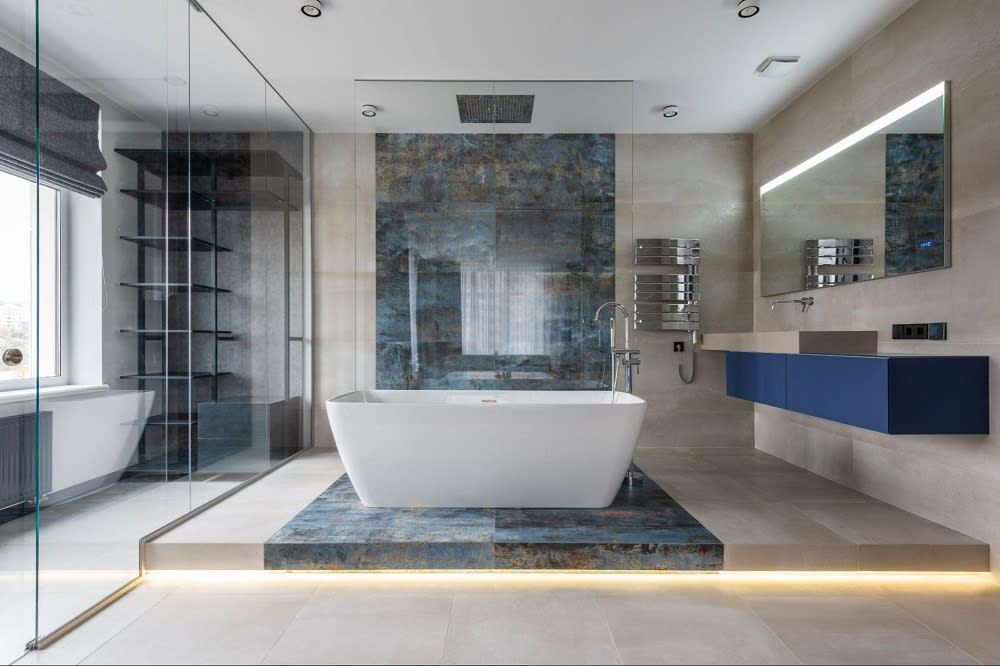 A great place to begin your Greenwich home improvement journey is in the
bathroom
. Bathrooms are almost always the first room buyers think about redoing, but many are unable to afford it right away—or simply don't want the added stress of a renovation. Thus, many buyers will be willing to pay more for Greenwich luxury homes that have an elegant, updated bathroom. You don't have to tear your bathroom down to the studs to fetch a decent ROI. A minor or mid-level remodel can return as much as 70%. Consider installing a sleek new vanity in a stylish color, upgrading to modern light fixtures, re-glazing outdated tile, and replacing dingy grout. You'll be amazed at how these relatively inexpensive upgrades give your bathroom a whole new look—and increase your Greenwich home's overall ROI.
Another great idea is to replace your shower curtain with a glass door or install a new modern shower. Buyers will be dazzled by a shower that has seating, a rain shower head, a steam feature, and mood lighting. You can also swap out an old bathtub with an elegant freestanding tub. An electronically heated floor is the perfect, luxurious finishing touch to cap off your bathroom upgrades.
2. Update your appliances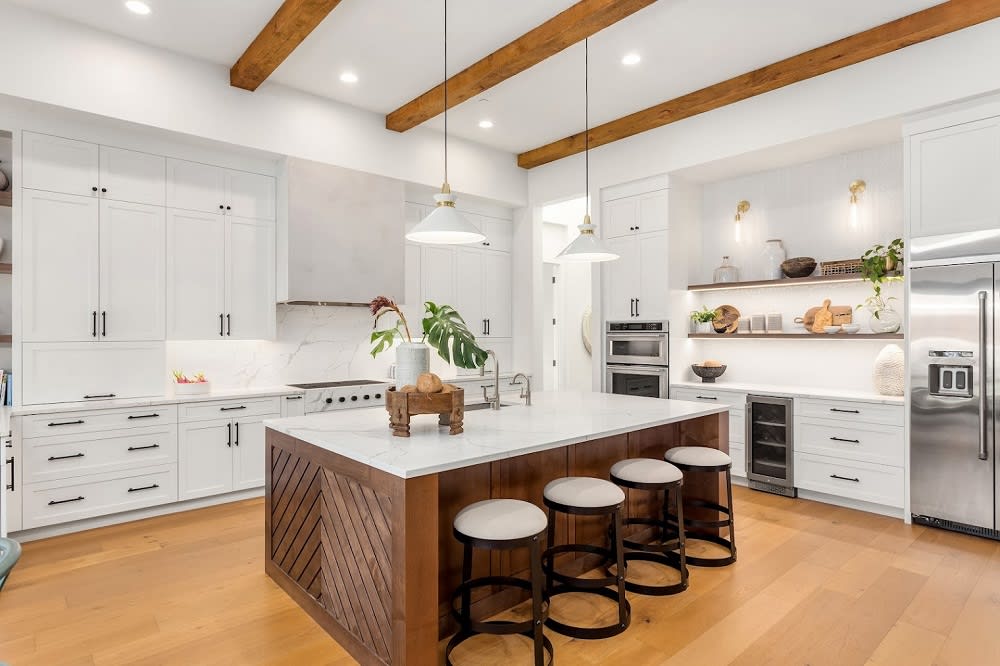 As important as bathrooms are to buyers of Greenwich luxury homes, they'll also zero in on the kitchen. It's widely known in the real estate business that kitchens sell homes. Make yours more attractive and increase ROI by
replacing old appliances with new, energy-efficient ones
. Not only will you be able to enjoy them prior to sale, but buyers will love the convenience and energy efficiency.
Smart refrigerators feature a glass display panel that can let you know when you're running low on something and even reorder groceries for you. A statement piece like this can make for an excellent centerpiece in your kitchen. Other must-haves are smart stoves, ovens, and range tops. Smart appliances can be controlled either by voice commands or via an app on your smartphone or tablet, making them as convenient as they are luxurious.
3. Add hardwood floors

Installing new hardwood floors or refinishing an existing hardwood floor can yield a 70-80% return on investment. This is another upgrade that buyers are willing to pay more for — as it saves them the hassle of upgrading and improves the overall aesthetic of a home. There's nothing like a move-in-ready home that's as beautiful as it is functional. There is an abundance of choices when it comes to hardwood flooring and plenty of local professionals ready to do the job.
4. Spend some time on the basement

You can greatly increase the value of Greenwich luxury homes by finishing your basement—as this is an often overlooked space. A refinished basement adds more livable square footage to your space and increases ROI. You can go in many directions when finishing your basement. For example, you can add a bedroom, dedicated home office, hobby room, home gym or exercise room, rec room with a bar, or even a home theater. No matter what combination you dream up, buyers will cherish the extra space. Whatever you do, though, be sure to add a bathroom—especially if you plan to use the new space for entertaining or hosting friends and family members.
5. Create a home office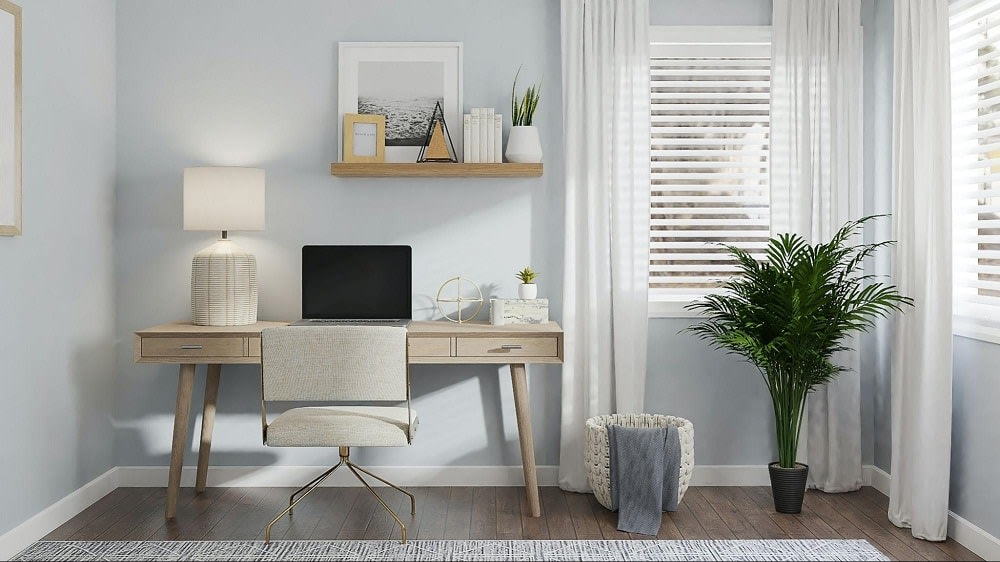 Many Greenwich real estate buyers work from home part or full-time. Thus, transforming a bedroom or bonus room into a dedicated home office is sure to entice buyers and encourage high offers. Ensure there's room for a desk, file cabinets, and maybe even a sitting area when designing your home office. Additionally, a built-in bookcase and plenty of natural light are musts.
Work with an experienced Greenwich real estate pro

Once you've completed the necessary upgrades, you should prepare to enter the Greenwich real estate market by gathering as much data as possible. The current average price for Greenwich real estate is $1.7 million. Prices have been fluctuating, but if you've owned your home for several years, you will almost certainly make a nice profit. And with a bit of extra work put into your home, you're sure to exceed the average payoff.
When you plan to join those listing Greenwich real estate for sale, you should consult with a real estate agent who knows from experience what it takes to make a profit in the current market. A Greenwich realtor should have the most up-to-date information about the Greenwich housing market and know exactly how to market your home to potential luxury buyers.