Milford real estate is loved for its beautiful natural landscape, its proximity to New York City, and its charming village vibe. Milford is an idyllic town by the sea with a relaxing atmosphere that is perfect for working professionals and families alike. Residents can come home from a long day of work and enjoy all of the peaceful activities the town has to offer as well as the calm ambience New England is known for. Milford homes for sale are a popular choice not only for urban professionals who want to be close to NYC but also those working in the many institutions of New Haven.
This little slice of land on the Long Island Sound offers an oasis for residents and visitors from the energy of the city. Milford has over 17 miles of coastline and amazing beaches. The town has a concentration of shops, parks, dining, and spas that have a charming, small-town feel with all of the quality of the big city. They say, "Milford is a City that lives like a Small Town." Milford real estate is the perfect balance of recreation and residential that maintains a casual refinement. Residents have options for a special date night as well as a family meal. Here are some of the best options to relax in Milford from head to toe.
The beach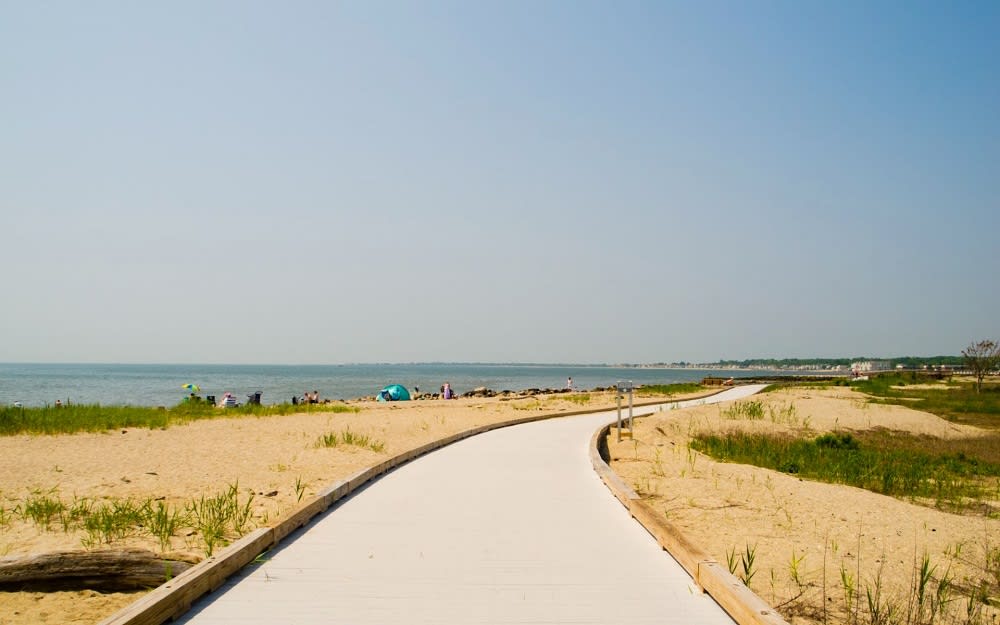 Photo courtesy of Connecticut Explorer, Silver Sands State Park
Milford is at its heart a town on the water and what better way to unwind is there than a weekend at the beach. Every weekend can be a getaway for owners of Milford real estate. The beaches have that signature east coast charm that is enjoyable year-round for walks on the sand in the colder months and cooling off in the water during the summer months.
Silver Sands State Park
is a lovely nature preserve that has an abundance of wildlife as well as places to swim and sunbathe. This is a great option for those who want to be immersed in nature in their free time.
For those that love to swim,
Walnut Beach
is a great choice. The waves on this soft, golden coast are known to be gentle. For variety in the day's activities,
Middle Beach
is close by to the town's shops and restaurants so visitors can conveniently take a break from the sun and take a peaceful stroll.
Dining
Milford has a wonderful selection of dining options, especially ones that feature New England's beloved seafood.
The Seven Seas
is a warm and inviting, English-style pub that is known for their lobster rolls. This is the perfect spot to gather with family or spend a summer evening eating fresh seafood and drinking cold pints.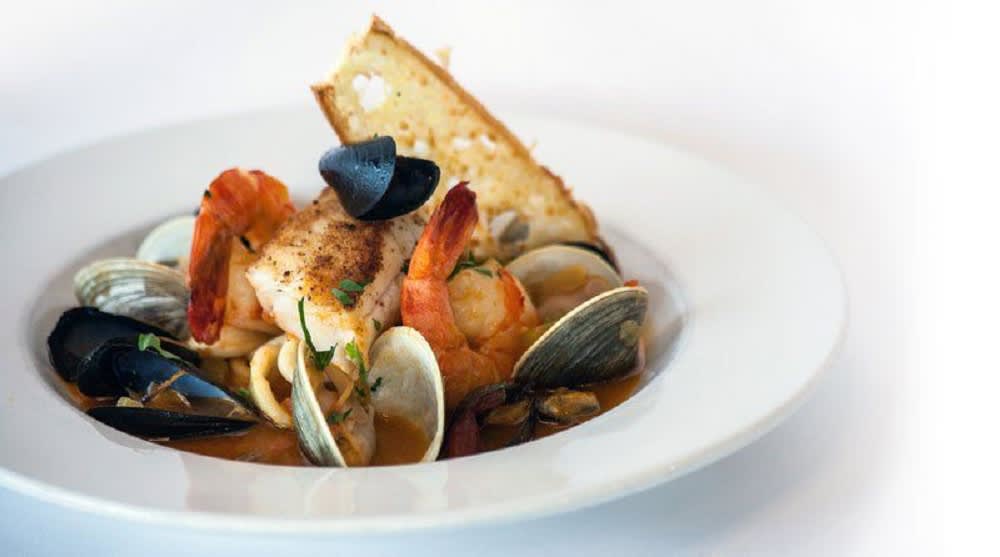 Photo courtesy of Bin 100
For an elegant, upscale experience, there's
Bin 100
. Their Mediterranean menu emphasizes fresh pasta and traditional Italian dishes that are both flavorful and light. Their rich dessert menu and long list of top-shelf aperitifs make Bin 100 a celebratory event. For an equally elegant night that brings a taste of Spain, there's
Bistro Basque
. This tapas and wine bar will transport you to a European seaside with luscious dishes like paella and duck confit.
Drinking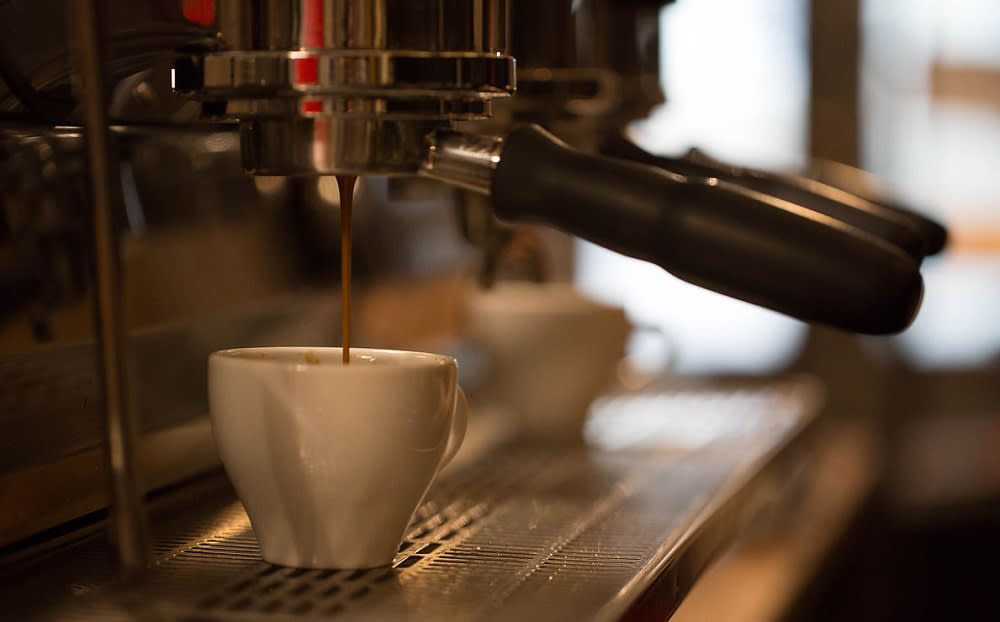 Photo courtesy of Cafe Atlantique
No relaxing weekend is complete without a cute coffee shop to begin the day.
Cafe Atlantique
is the quintessential small-town cafe with wide, open windows and an equally sunny staff. On top of their locally roasted, artisan espresso drinks, they serve a menu of specialty crêpes and paninis so you can spend the morning with a flavorful cup of coffee, a good book, and some delicious treats.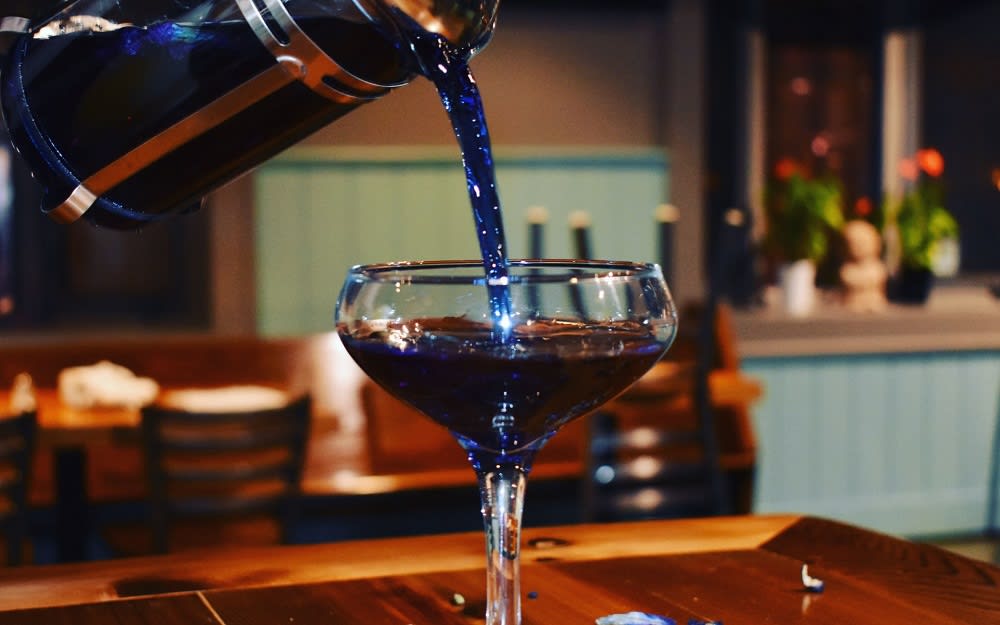 Photo courtesy of Bar 3 Thirty Three
Thirty ThreeIf you're looking for a stronger beverage, look no further than
Bar 3 Thirty Three
. This classic gastropub has a masterful selection of craft beers, wines, and cocktails. There's always something new to try at this popular spot. Bar 3 Thirty Three also has communal tables so it's an opportune spot to socialize and meet new people.
Pampering
"Spa" and "relaxation" are practically synonymous and Milford has a couple of luxurious options.
Tranquility Mind & Body Wellness Spa
will help you unwind not only your body but your brain. On top of massages and aesthetician services, they also offer holistic healing like cupping, reiki, and an infrared sauna to leave you feeling restored. If you're a more active relaxer, then they also have a full yoga studio for classes and instruction. Their shop sells a wealth of relaxation tools like candles, essential oils, and the skincare products they use in their services so you can take their methods home with you.
Events
Milford is home to National Geographic's certified "Best Food Festival in Connecticut,"
The Milford Oyster Festival
. Not only can you enjoy these tasty delicacies, you can attend a host of events that run during the festival. Concerts, arts and crafts booths, kayak races, and tons of artisan food and drink vendors are all on the schedule. This event is a wholesome space to enjoy everything the land and sea in Milford has to offer with family and friends. The festival spreads throughout the town and is held during the late summer season.
You won't have to wait until late summer to enjoy Milford's fresh fare though.
The Downtown Milford Farmers Market
runs from June through October and boasts food trucks, music, and farmers stalls every Saturday. Purchase produce as well as artisan meats, bakery items, home goods, jewelry, and soaps.
Begin your search for Milford real estate
Your home is your refuge, so your town should be one as well. Milford is not only a practical place to live but a place that has a unique array of relaxation opportunities. Families and residents have access to so many different ways to unwind year-round that elevates their lifestyle beyond what the average small town can offer. If you're looking into Milford homes for sale, contact
Gen Next Real Estate
for guidance.