Greenwich is a beautiful town in Fairfield County that is consistently ranked as one of Connecticut's best places to live. With temperate coastal weather, stunning lush landscape during the warmer months, and proximity to New York City, Greenwich has a rich history of being the playground and stomping grounds of the affluent. In fact, Greenwich is one of the wealthiest towns in the states, and living in the area is quite a privilege.
Priorities are changing among many homeowners. Those who once yearned for city townhomes are now looking for suburban properties where they have more space, privacy, and the chance to give their growing families the lifestyle they deserve. Greenwich effortlessly checks off all the boxes for a fulfilling suburban life. Let's further explore what life is like in Greenwich and all the benefits it affords.
What you should know about relocating to Greenwich
Proximity to NYC

Greenwich is much closer to NYC than you might imagine — despite being located in another state. Some express trains between Greenwich and Grand Central Station take a mere 40 minutes each way. Some commutes within Manhattan could take a bit longer.

Considering its location, it is no surprise that Greenwich has a large commuter population, and the town benefits from providing multiple train options and driving alternatives. There are four train stations in town: Greenwich, Old Greenwich, Cos Cob, and Riverside. In addition, the town is close to the I-95 and the Merritt Parkway, providing additional ways into the city. Driving to central Manhattan takes just over 30 minutes by car. Moving to a suburb that's so close to one of the best cities in the world is the perfect blend of city life and suburban convenience.
Lush landscape & parks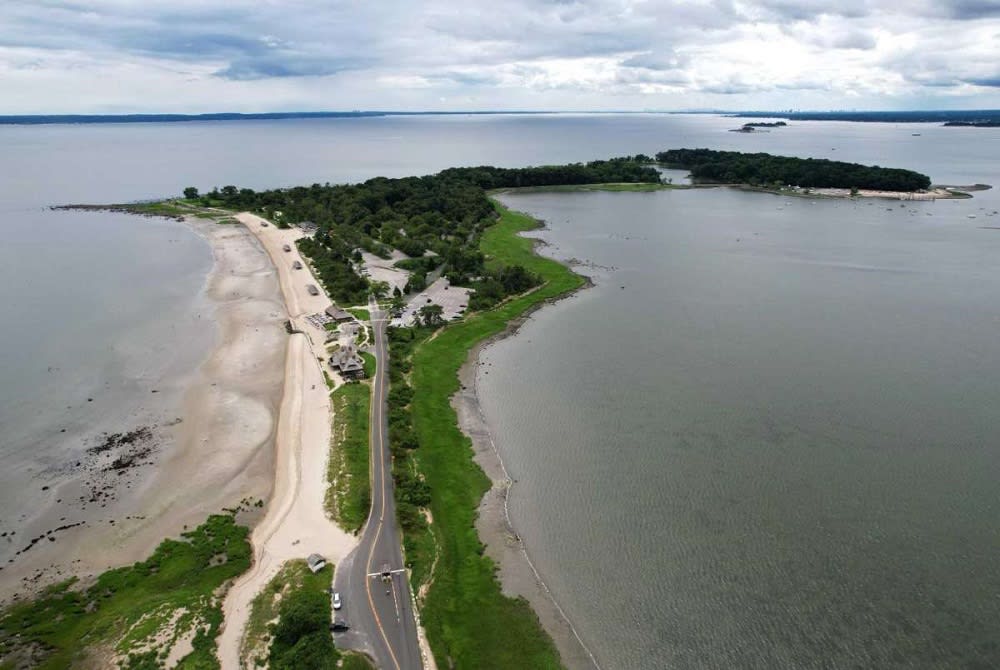 Image courtesy of Greenwich Time
Greenwich is home to various parks and facilities, giving residents every opportunity to get outside and revel in the gorgeous scenery.
Greenwich Point
is an expansive town-owned beach, which offers a large sandy stretch of coastline and walking trails. Locals spend their days boating, fishing, sunbathing, swimming, cycling, and picnicking here. Greenwich Land Trust's preserves, Greenwich Audubon Society, and the Babcock Preserve are other notable public spaces suitable for getting in touch with nature.
For a fabulous day trip, head to Island Beach, a charming beach situated in Long Island Sound two miles from Greenwich Harbor. Take the ferry to
Island Beach
, and grill up some burgers while your little ones build sandcastles and splash in the water. In addition to picnic tables, grills, covered shelters, and a snack bar, there are nearly 1,000 feet of sandy beach to enjoy, with a lifeguard on duty during the summer months.
Great Captain's Island
is another excellent spot for a day trip, where you can view various species of birds, swim, grill, and bask in the island's beauty.
Entertainment & cultural events
Greenwich hosts many events throughout the year, but the most beloved are the
Town Party
and the Greenwich Food and Wine Festival. The Greenwich Town Party is an annual community celebration filled with music, eats, activities, family, and friendship. In its 10th year, this event is an integral part of Greenwich and helps maintain a sense of town pride and strength. An exciting gathering the entire family can enjoy, add the Town Party to your Spring calendar.
Greenwich Wine + Food
holds events throughout the year spotlighting the region's rich culinary scene, showcasing innovation in the food and beverage industries, and featuring outstanding musical performances. Each GWF event is a chance to raise funds for important community nonprofit organizations, making this adults-only experience a must-visit.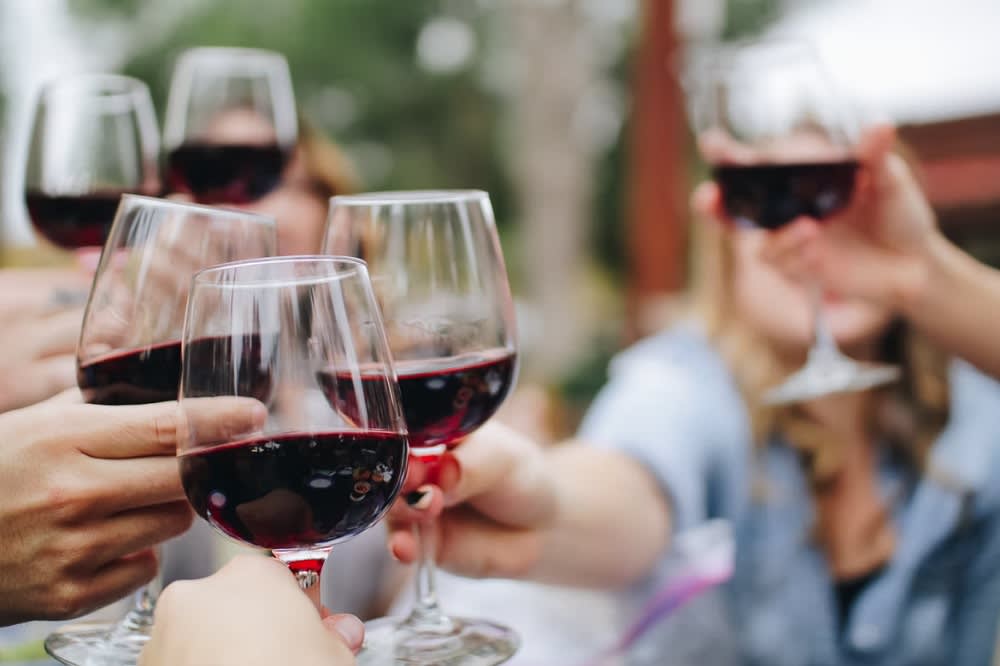 Between community events, residents enjoy a variety of cultural and historical destinations. The
Bruce Museum
is a community-based, world-class institution highlighting science, art, and natural history through rotating exhibitions. The permanent galleries feature natural sciences encompassing global and regional perspectives.
The Greenwich Historical Society
preserves and presents Greenwich's intricate history, from early farmers to Gilded Age barons and local merchants to global business trailblazers. Here, you can learn about the
Holley House
and its crucial role in the development of American history. The Holley House was a gathering place for a group of writers and artists that became known as the Cos Cob Art Colony, the first Impressional art colony in Connecticut. A phenomenal institution, the Greenwich Historical Society continually strengthens the community's ties to its past, present, and future.
Schools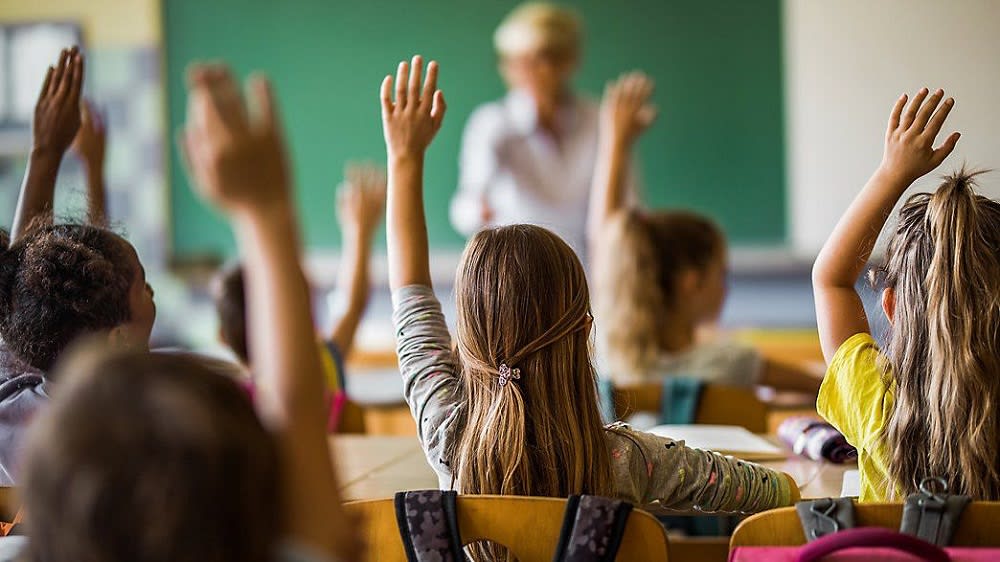 Greenwich is no stranger to quality education, as it is home to some of the best public schools in the state and some of the country's most prestigious private schools. In recent years, Niche.com has rated
Greenwich School District
as the #4 Best School District in Connecticut. It is a wonderful collection of institutions with a student-teacher ratio of 12 to 1. As for private schools, the all-girls
Greenwich Academy
, all-boys
Brunswick School
, and the Catholic, all-girls
Sacred Heart Greenwich
are popular choices. Whether you plan to enroll your children in a public or private school, knowing that Greenwich has a variety of outstanding educational institutions brings parents peace of mind.
The town provides a myriad of strong academic options, and the athletic programs are quite strong as well. Greenwich High School's football team won the state championship in 2018, and Brunswick's boy's lacrosse team was ranked 6th in the country by
Inside Lacrosse
. Additionally, Greenwich High School Girls Swimming and Diving Team recently won the FCIAC championship, the Class LL state championship, and the State Open Championship.
Dining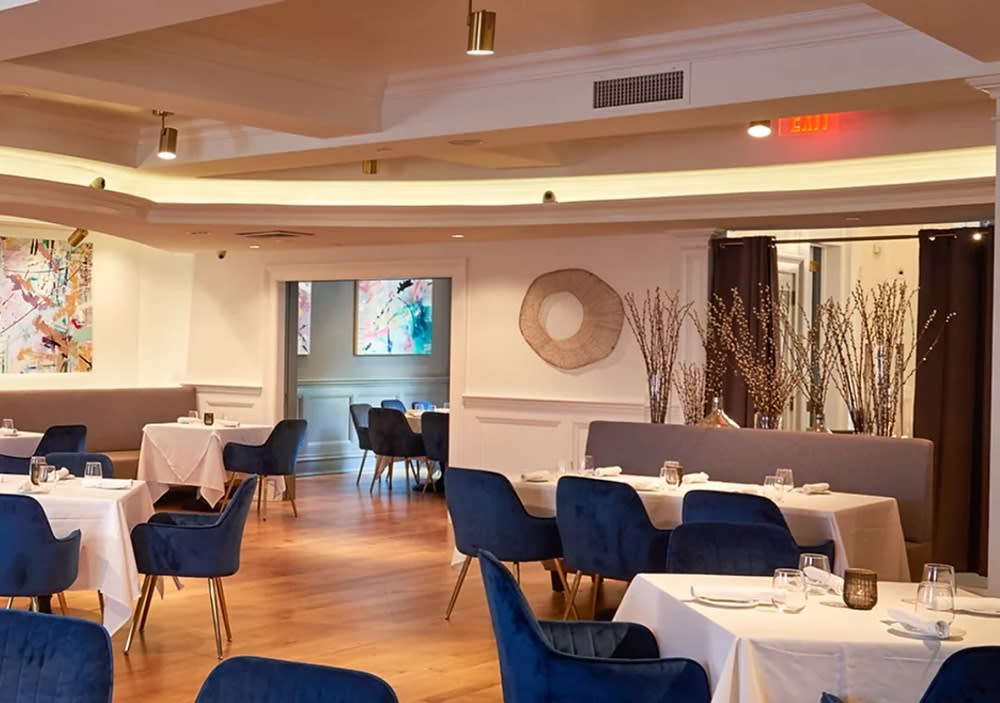 Credit: Townhouse Greenwich
Greenwich offers some of the best restaurants outside of New York City and can accommodate residents looking for a casual brunch spot or an intimate date-night restaurant. Mornings are best begun with a trip to
The Granola Bar
for chai lattes, build-your-own omelets, and avo-toast. Ladies who lunch stop by
Green & Tonic
for cold-pressed juices and health-conscious entrees, such as zesty curry chickpea wraps and tempeh caesar salads.
Grigg Street Pizza
is where families grab a pie when out with the kids or bring home a pizza for family movie night. When in need of a romantic evening, couples reserve a table at
Townhouse Greenwich
. This casual yet refined restaurant offers seasonal coastal cuisine perfected by chef Stephen Lewandowski. Featured in various magazines, people from near and far travel to Townhouse Greenwich to savor iced jumbo shrimp and colossal crab, miso-glazed sea bass, chocolate passionfruit ganache tarts, and the like. These are just a few of the many dining options available in Greenwich, with many more tantalizing selections to choose from studded throughout town.
Shopping
Greenwich residents can find much-needed retail therapy between hikes and beach trips, cultural ventures, and annual events. If you thought moving to the suburbs meant sacrificing your shopping choices, you'd be mistaken when relocating to Greenwich. If you're somewhat of a fashionista, you'll be thrilled knowing that Downtown Greenich is brimming with high-end shops.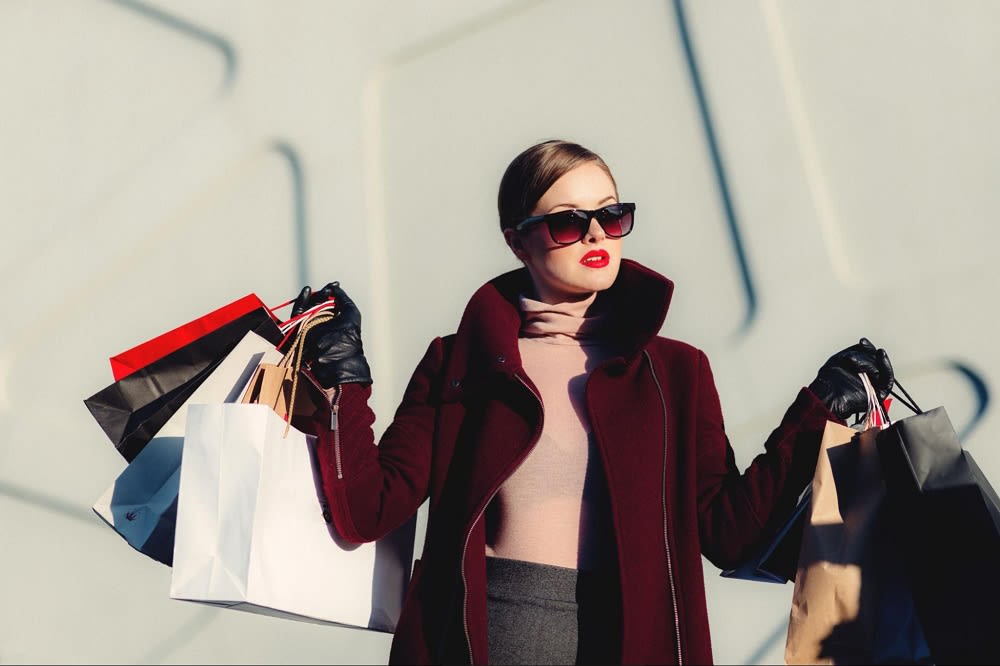 Greenwich Avenue is the center of the local shopping district, offering an array of luxury retailers in which to shop until your heart is content. Luxury leather handbags, apparel, and accessories can be found at
Hermès
before you stroll over to
Chanel
to enhance your wardrobe with the latest fashion trends. Additional high-end stores found here include Tiffany & Co., Lacoste, Lululemon Athletica, Saks Fifth Avenue, Marmot, and more. In addition to these well-known top brands, there are plenty of local boutiques to browse on Greenwich Avenue, including
Black Petunia
, Manfredi Jewels, Richards, and
Vineyard Vines flagship store
. No matter the occasion, meeting all of your shopping needs is easy in Greenwich.
Looking for Greenwich real estate?
Given the fabulous amenities and attractions available to Greenwich residents, it is only a matter of time before you seek Greenwich real estate of your own. Contact Gen Next Real Estate with all of your Greenwich real estate inquiries. Your incredible New England suburban life awaits!